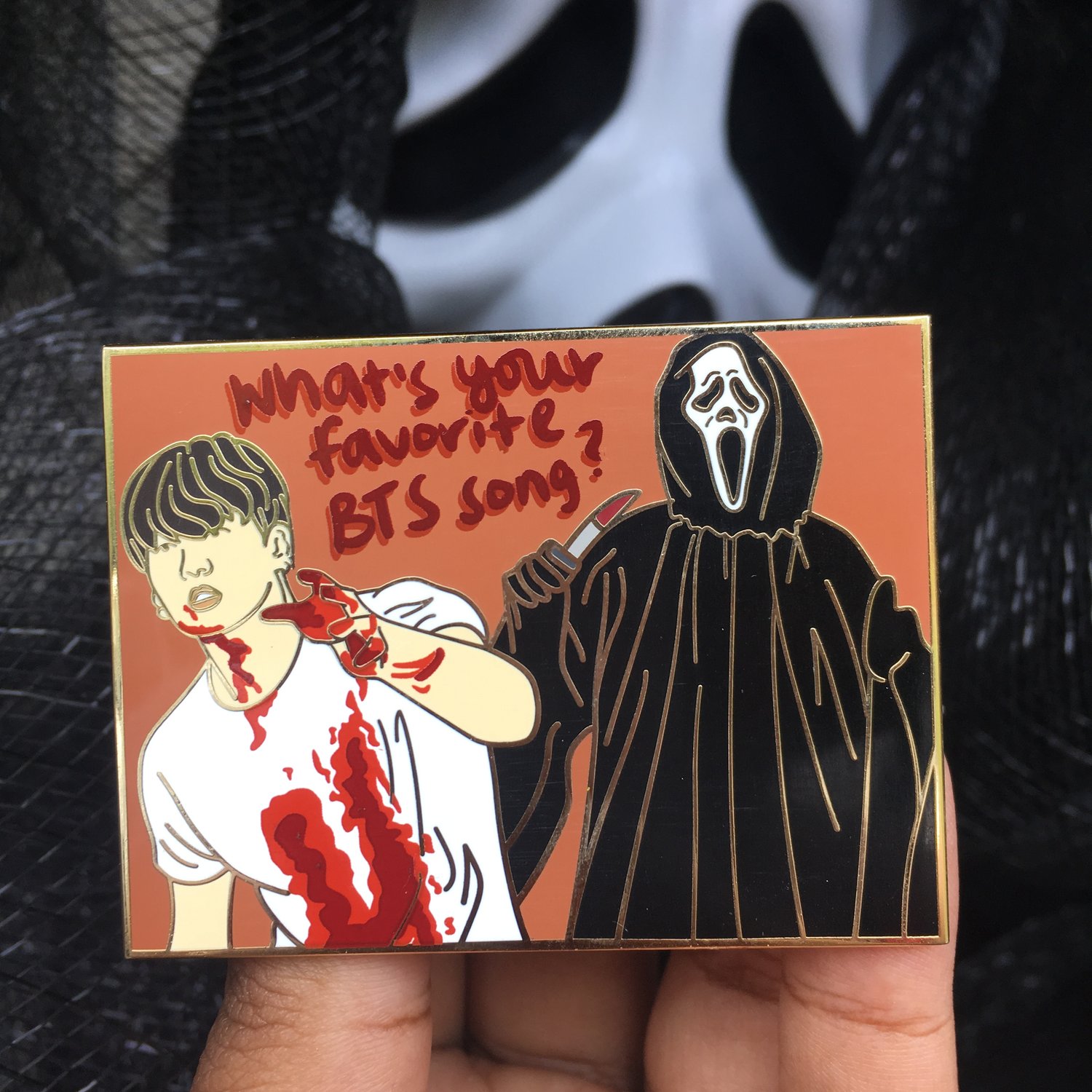 Halloween 2019| What's your favorite BTS Song? Enamel Pin
-2.5 inches
-Hard enamel
-Gold Plated
-Screen printed details
-----------------------------------------
Standard Grade pins are nearly perfect and may have small flaws such as tiny bubbles in the enamel or scratches on the back plating of the pin, but nothing that takes away from the overall appearance of the pin.
B Grade pins have more visible flaws, but are only noticeable upon close inspection such as a small scratch or small dot of the enamel in the wrong place. These are still great for wearing.
Seconds Grade pins have more noticeable flaws such as larger scratches or large missing pieces of enamel.